Main Page
From Opera Wiki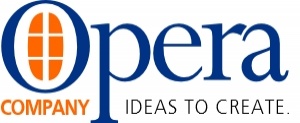 Welcome to the OperaCompany Wiki
Based in Sardinia, Italy, the Opera Company Ltd is fast-growing and dynamic software house, with more than five thousand licenses all over the world. Opera Company owes most of its success to the special attention constantly provided to his customers: a staff of qualified people is always available to provide them information and assistance. taking full account of their needs and requests.
As a partner of the global community, Opera Company has steadily expanded its knowledge base and improved the ability to develop software. Thousands of users in over thirty countries worldwide, Opera Company offers the most complete software solutions to windows and doors casement manufacturers. This Wiki is aimed to provide our customers with an overview about our software up to date, ensuring the availability of guides and manuals up to date.It is therefore to be regarded as a work-in-progress, as the online transfer of all material in our possession is an impressive work of writing, however we will try to complete as quickly as possible.prima
Where to start?
The first thing we can suggest you is to take a closer look to one of our available user's guides.
Opera Job Management

OperaJob Management is the software for the fenestration market. Over twenty years of continuous development, which continues today. In more than 70 countries thousands of users scattered all over the world contribute daily to make Opera Job Management the simplest and most effective software for the complete management of the production of doors and windows currently on the market.

OperaCAM

CAD/CAM software for the profile machining through CNC OperaCAM is a module of the suite Opera that let you able to project machining programs for profiles and to send it as part programs directly to the machine. OperaCAM can drive machines with three, four and five axis.

Opera Account Management

Opera Accounting management is a simple tool for Accounting operations such as invoicing and transport documents.

Opera InfoPoint

Opera InfoPoint is the perfect solution for managing the final stages of production, such as hardware installation, packing, and quality control.

Cutting Assistant

Cutting Assistant represents the evolution of the cutting station. Through its user interface, helps the operator to the cut in all stages of his job: from the cut optimization to the recycle of scraps, from the labeling of the pieces to the control of production times.