How to manage waste classes
From Opera Wiki
Waste classes are used when you need to calculate waste cost for job parts using more waste percentages rather than the standard one. You can assign a waste class to:
systems
series
profiles
accessories
Adding new waste classes

N.B:
To start working with waste classes you have to access
Waste classes
from Archive menù.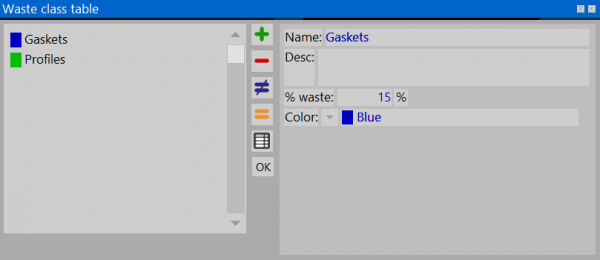 Click on to add a new item
Set a name and description for the new waste class (e.g Gaskets and profiles).
Set a percentage value for the new class.
If the waste class is available only for a specific color, we can set it in the related field.
Repeat these steps for every waste class you wish to add to your database.
Assigning a waste class

N.B:
A waste class can be assigned from the archive items.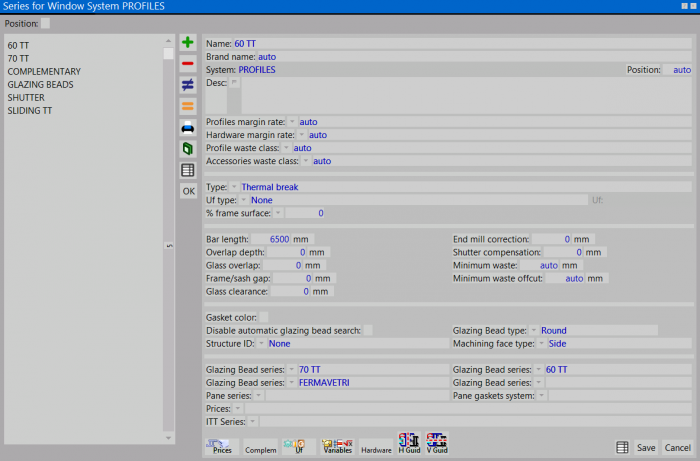 Profiles and accessories (Profiles, Accessories): we can assign a new class in these dialogs using Waste class field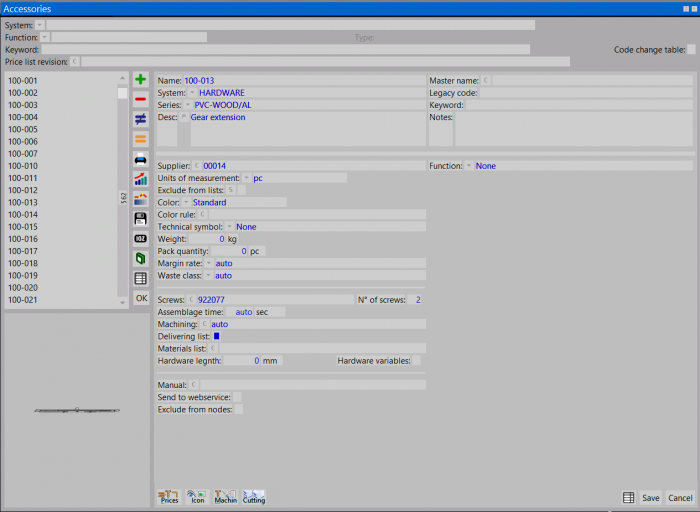 Job
In parts list of a job you can check enabled waste classes clicking on button

.
However, you can customize waste classes on the current job from Calculations
Clicking on

a new dialog will open. You can click on

next to waste% field to open a setup window, in which you can configure which class to enable/disable, or set a different value for each class, if needed.