How to manage margin rates
From Opera Wiki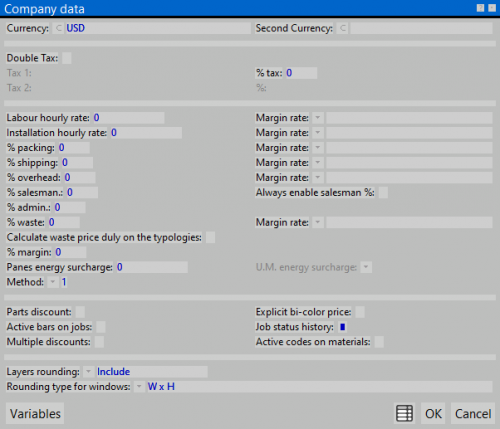 Margin rates are used when you need to link different margin percentages to the following costs:
Margin rates

N.B:
Working with
Margin rates
requires to set one or more rules in
Margin rates
dialog, clicking on Jobs >> Margin Rates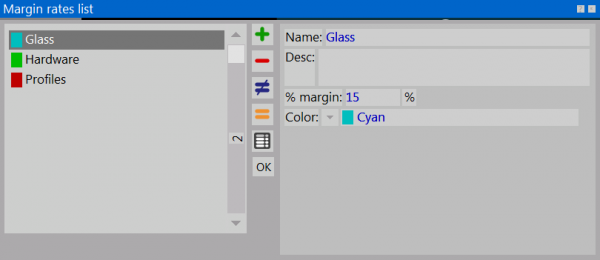 Click to add a new item
Set name and description of the margin rate (example Profiles and Standard profiles).
Set a percentage value for the margin rate.
Link a color to the margin rate item.
Save
Margin rates sets

Margin rates can be grouped in sets, thus allowing to create custom profiles for your need (example: a set for private customer and a dedicated set for companies). Once you created margin rates in archive, you can work on margin rates to build your custom sets. Here is the procedure:
Open margin rates and add a new item with
Insert name and description of the new set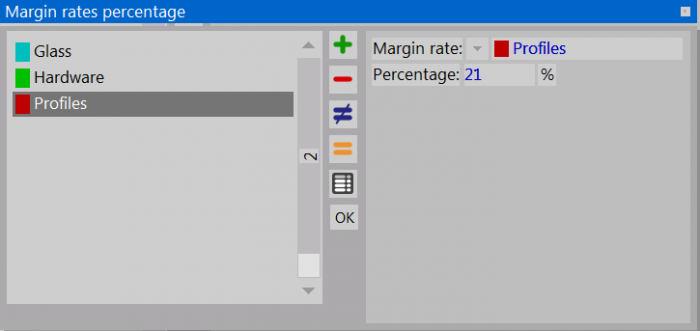 Save item and edit again, openinb now Margin rates percentages clicking on , si aprirà la finestra
Clicking on , you can now add a margin rate to your set, and customize its value, if needed.
Save and repeat this procedure for all margin rates included in your set.
Assigning margin rates

N.B:
Assigning a margin rate can be done in multiple layers, starting from a global setting in Company Data, to a more detailed one such as a single profile or accessory
Here follows the list of dialogs involving margin rates: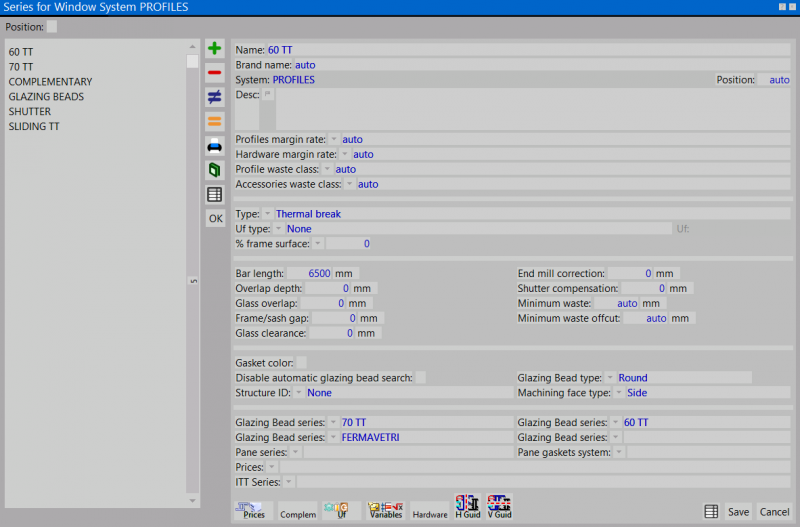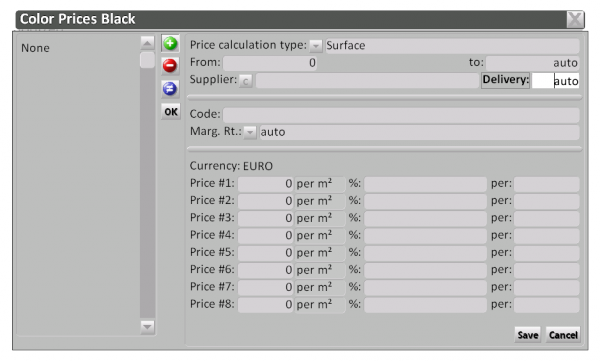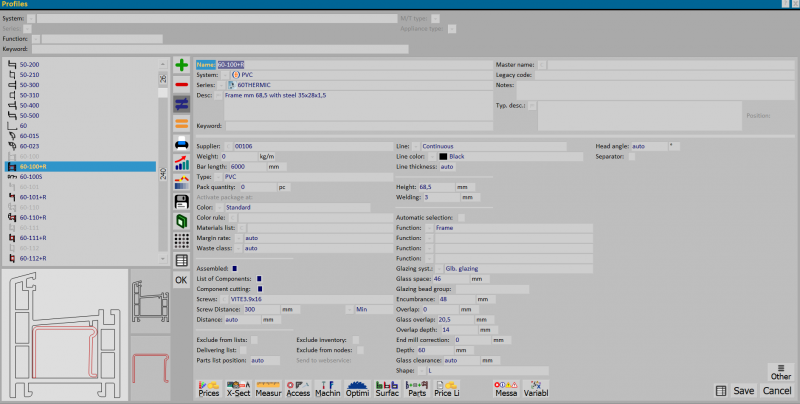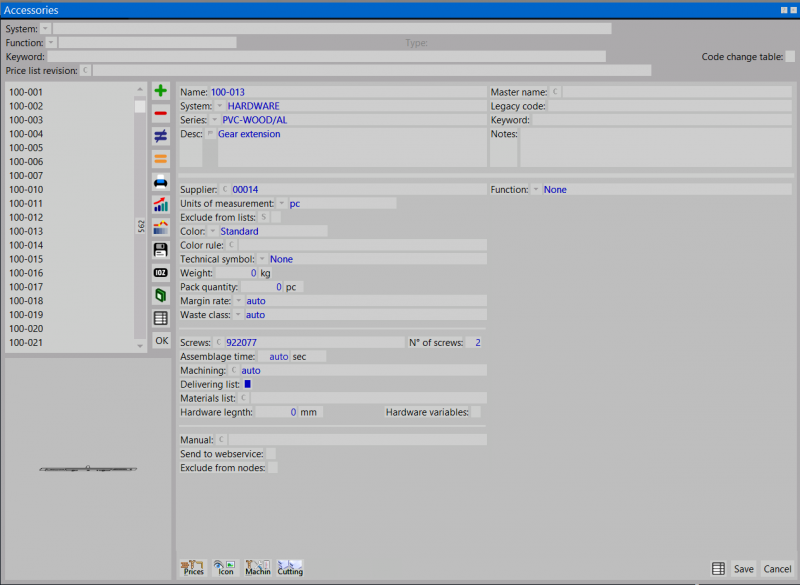 Assigning a margin rate set

N.B:
A set can be assigned in PriceList items and Job dialogs.
Here are a few examples: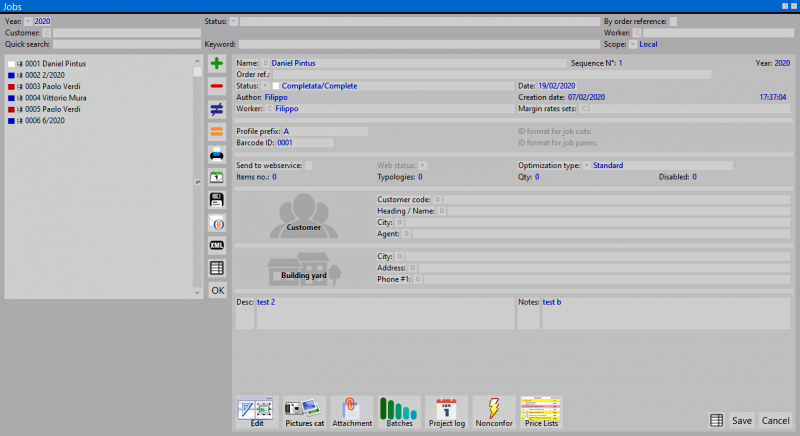 Margin rates in Jobs
You can check margin rates assigned to every item in gestione dei materiali clicking on button

.
If you set margin rates in company data, these will be automatically assigned to all jobs
However you can customize margin rates for every single job. Clicking on button

will open a new dialog. You can check all margin rates clicking on button

next to % margin field. Any margin rate automatically set can be disabled. You will be able to override default value with a custom one