How to add hinges in inventory
From Opera Wiki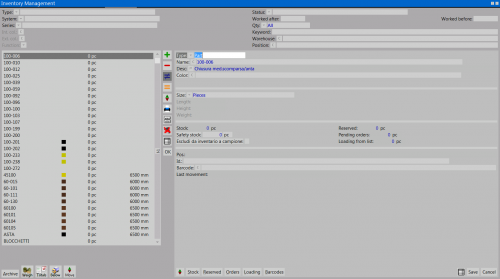 N.B:
Click on
Inventory
,then
Stock items
Click on button to add a new item
Set item Nome picking it up from accessory selection dialog. Item description is automatically imported
Select hinge color from Color selection dialog
Dimension type is automatically added using the current one from the archive.
•Stock/Reserved/Parts ordered/Loading from list: these fields are automatically updated on every inventory operation on the item
Safety stock: if needed, you can set a minimum quantity required in stock for the item
Clicking on

button will open a dialog which displays the movement history of the item. Manual operation for loading/unloading/inventory can be added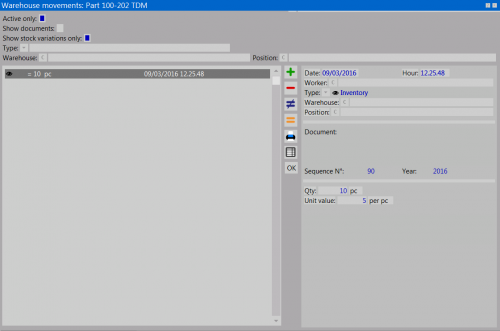 NOTE:
This allows to add the same item in inventory with different colors. All items will be shown in the inventory list.
Related articles