How to add a typology note
From Opera Wiki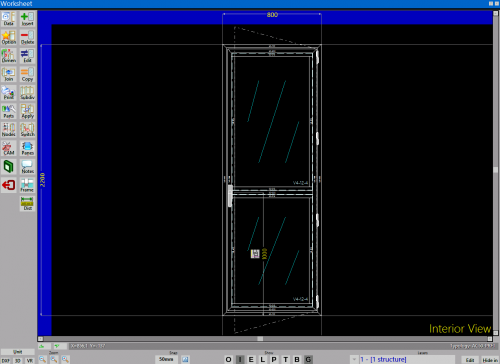 N.B:
To access this dialog from Opera Job Management:: from
Worksheet
, select button

abd click on the spot along the typology edge you wish to add a note. This will open dialog "Typology notes"
Overview
Linking a note to a typology allows to keep track of important information during production process, like warnings on a particular cutting.

NOTE:
the new note will be diaplayed in
typology diagrans
,
Structure diagrams
and
Structures and machinings
How to add a note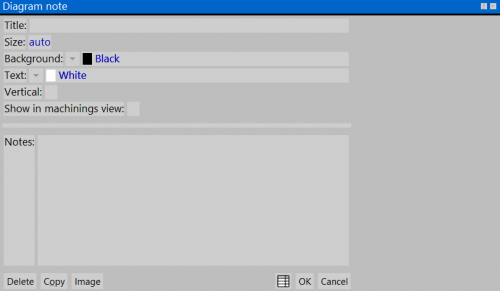 Set a Title and a font Size
If neede, set a background and foreground color for text
Enable Vertical field if you want want to set vertical orientation for the tex(available from version 3.8.2).
If you enable Show in machinings view the note will be show only when machinings are dislayed in worksheet

: this button allows to link a picture to the new note.


: these buttons are displayed for an existing note. You can use them to edit/copy/delete the note.